Why choose Perth Fibreglass Pools for pool repairs?
Excessive water is one impact, the unnecessary use of chemicals to counteract pH problems from algae and sediment are another.
Don't cause additional damage to your pools foundations by trying to mask these kinds of problems.
Is something not quite right with your pool? Don't worry!
It might not be time for a full resurface. Instead, there are spot repairs that can be made to extend the lifespan of your pool.
The team at Perth Fibreglass Pools are highly experienced when it comes to fibreglass repairs.
Nick and the team come from lengthy fibreglass backgrounds and have all worked in mold shops where repairs are an everyday job.
They have resurfaced, repaired and built hundreds of pools throughout WA and guarantee their workmanship.
No job is too big for the Perth Fibreglass Pools team.
So, whether you have a chipped piece of gel coat or a disaster that needs a master, we will take care of it all.
Pool repair – before and after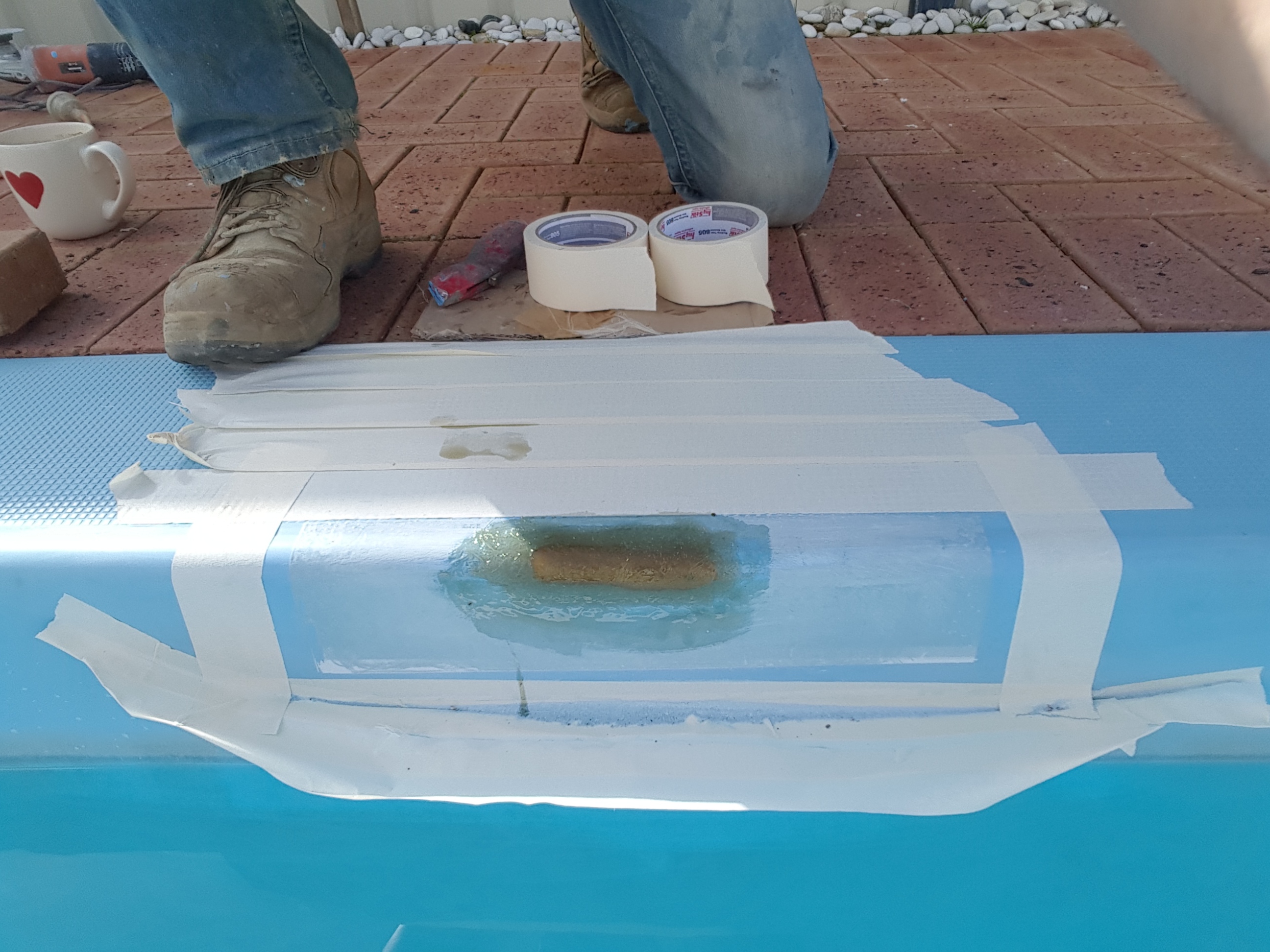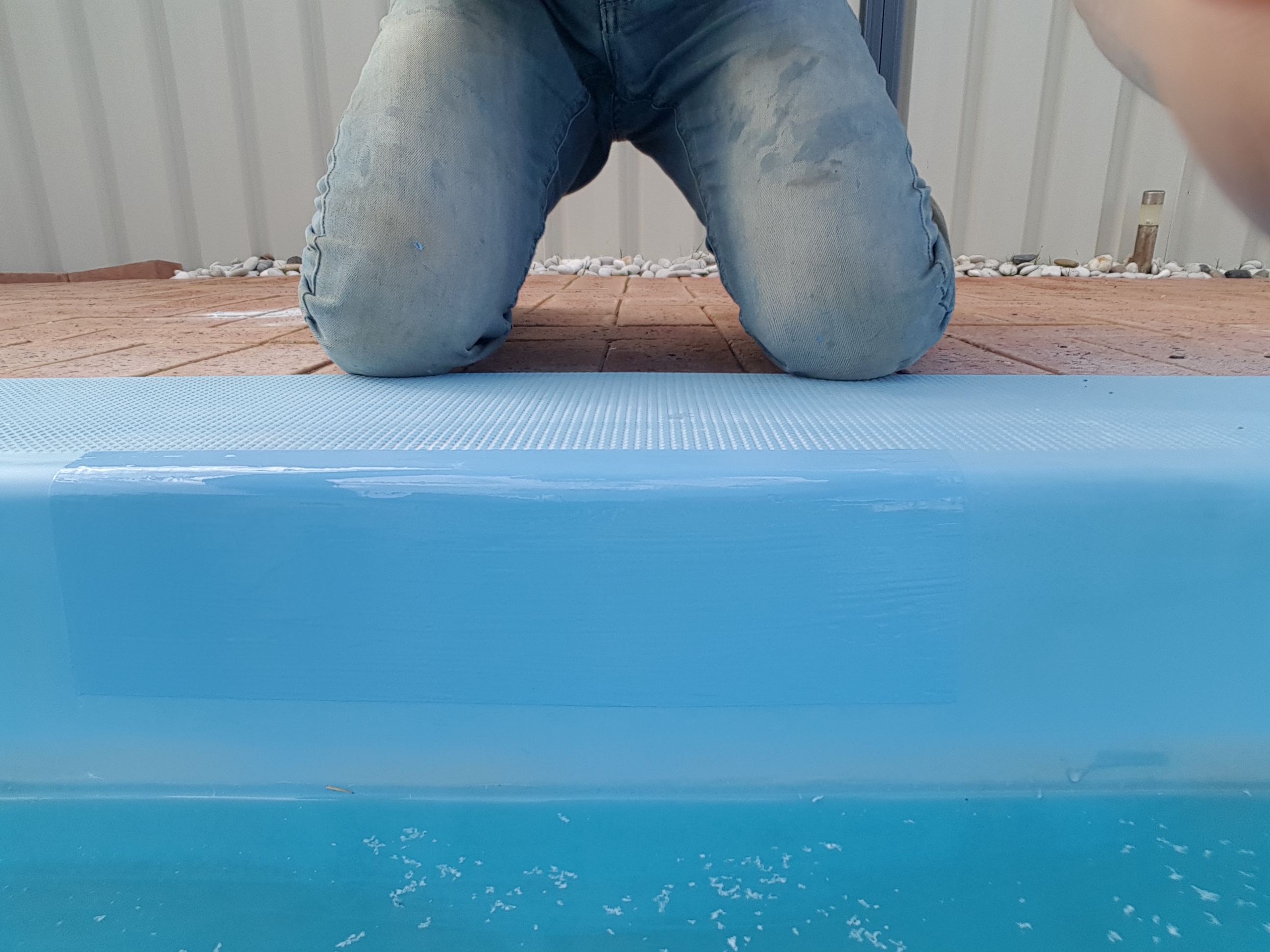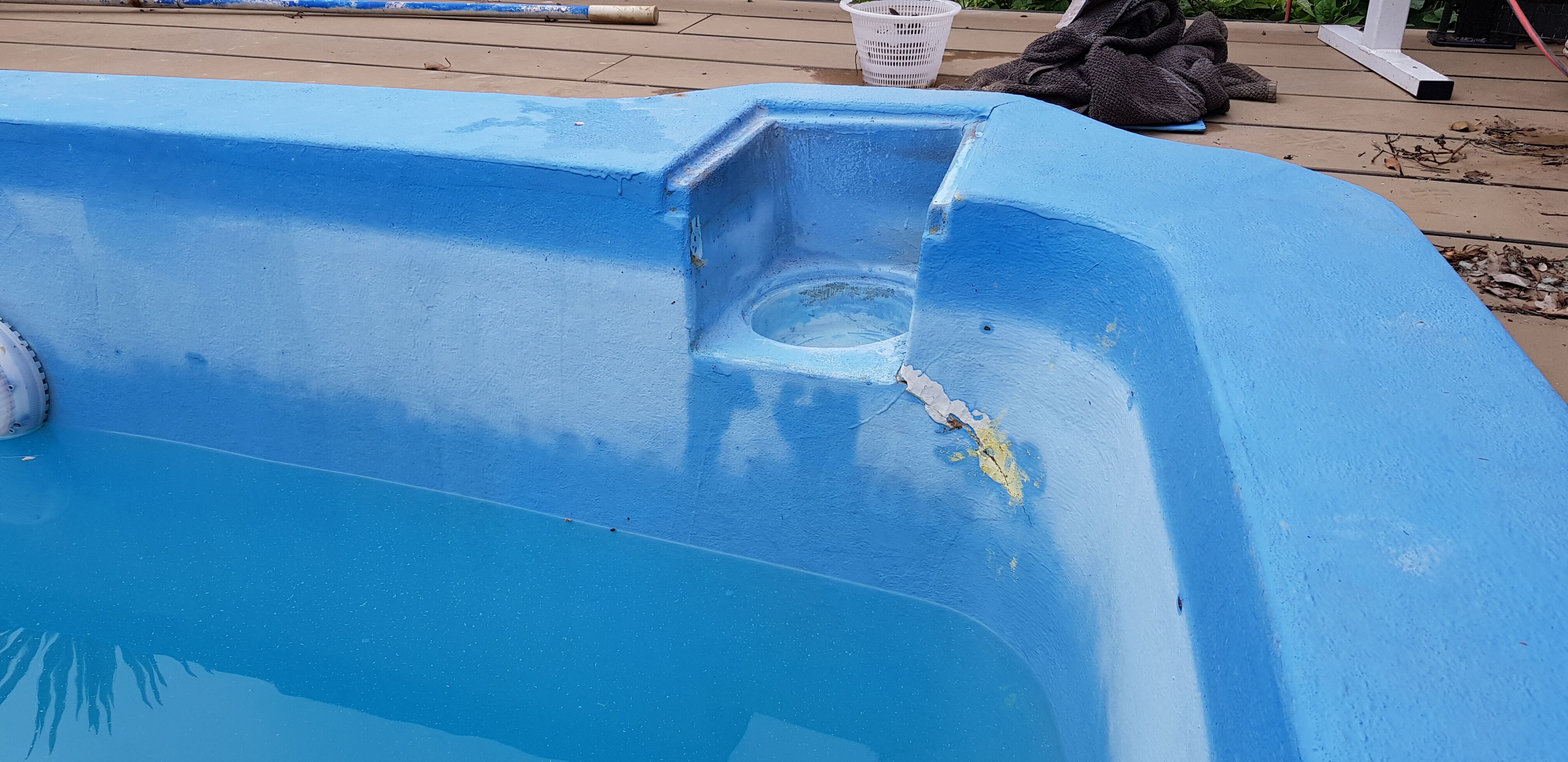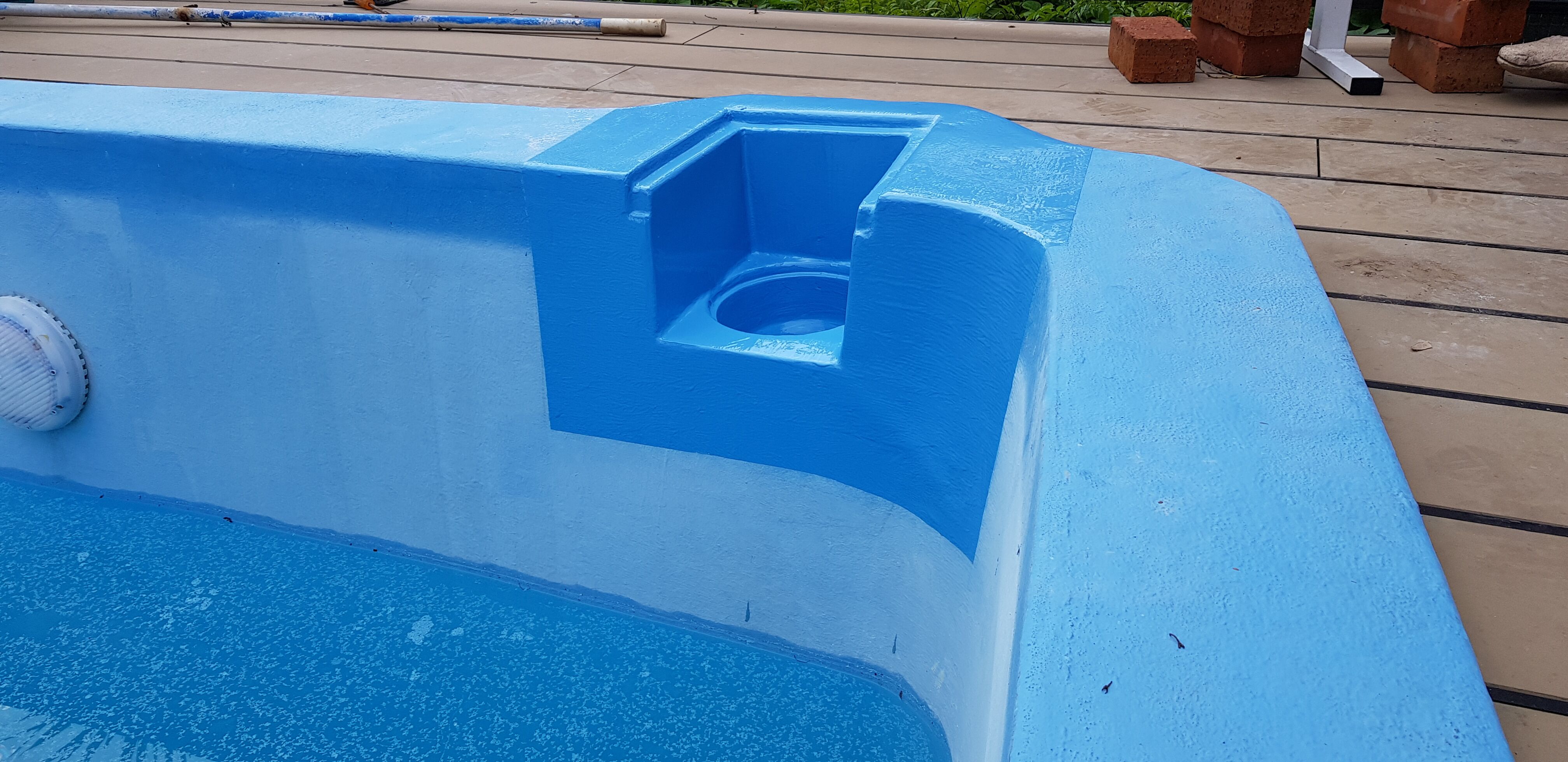 What are pool repairs?
Pool repairs are any small fixes that can be made without having to resurface the entire pool. These are easily identifiable and might include: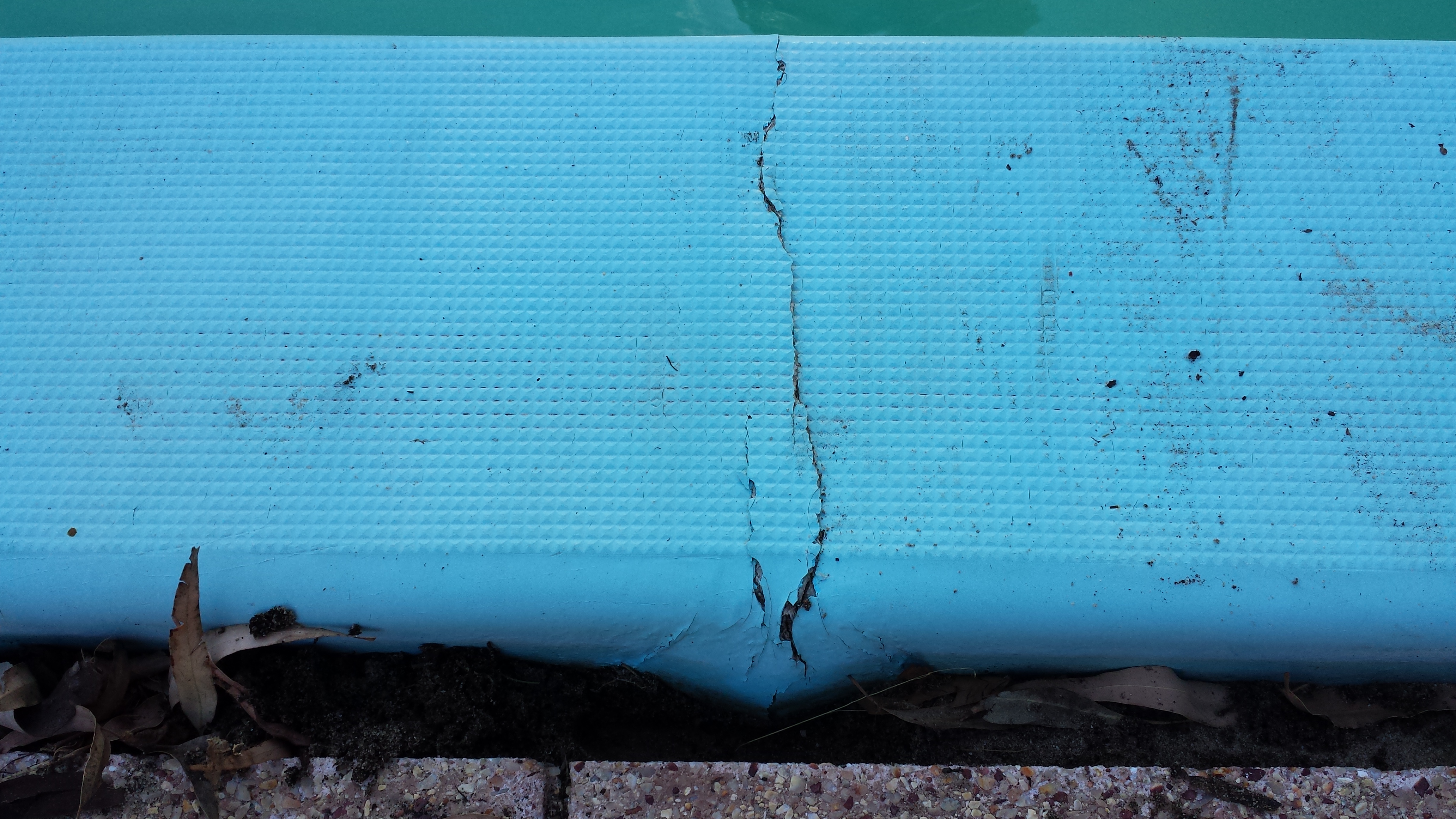 Cracks
Cracks can vary, from a small gelcoat hairline crack to a large structural tear in your pool shell. Although hairline cracks in the pools gelcoat are usually nothing to worry about, it is worth checking to see if has potential to cause damage to the fibreglass beneath.
Larger cracks beneath the gelcoat layer will cause the fibreglass shell to leak. Any leak will need to repaired to avoid further damage.
How can I repair a crack in my pool?
Perth Fibreglass Pools can visit your pool and quickly locate any cracks in your pool shell. Our team of experts will then brace and empty the pool water and carry out a strong fibreglass repair to the effected area. We colour match the gelcoat and cover with a gelcoat patch. All of this can be managed in a day.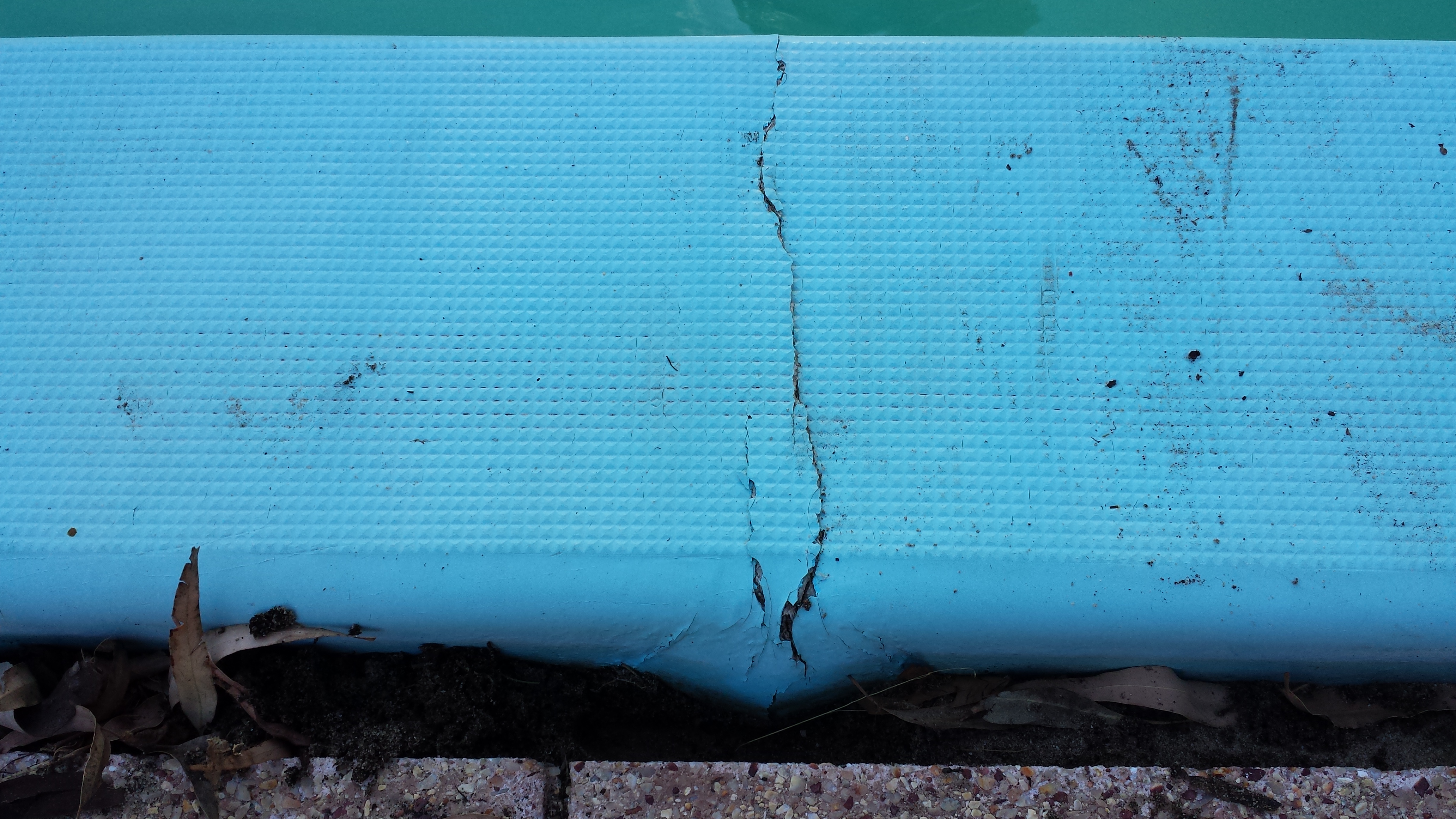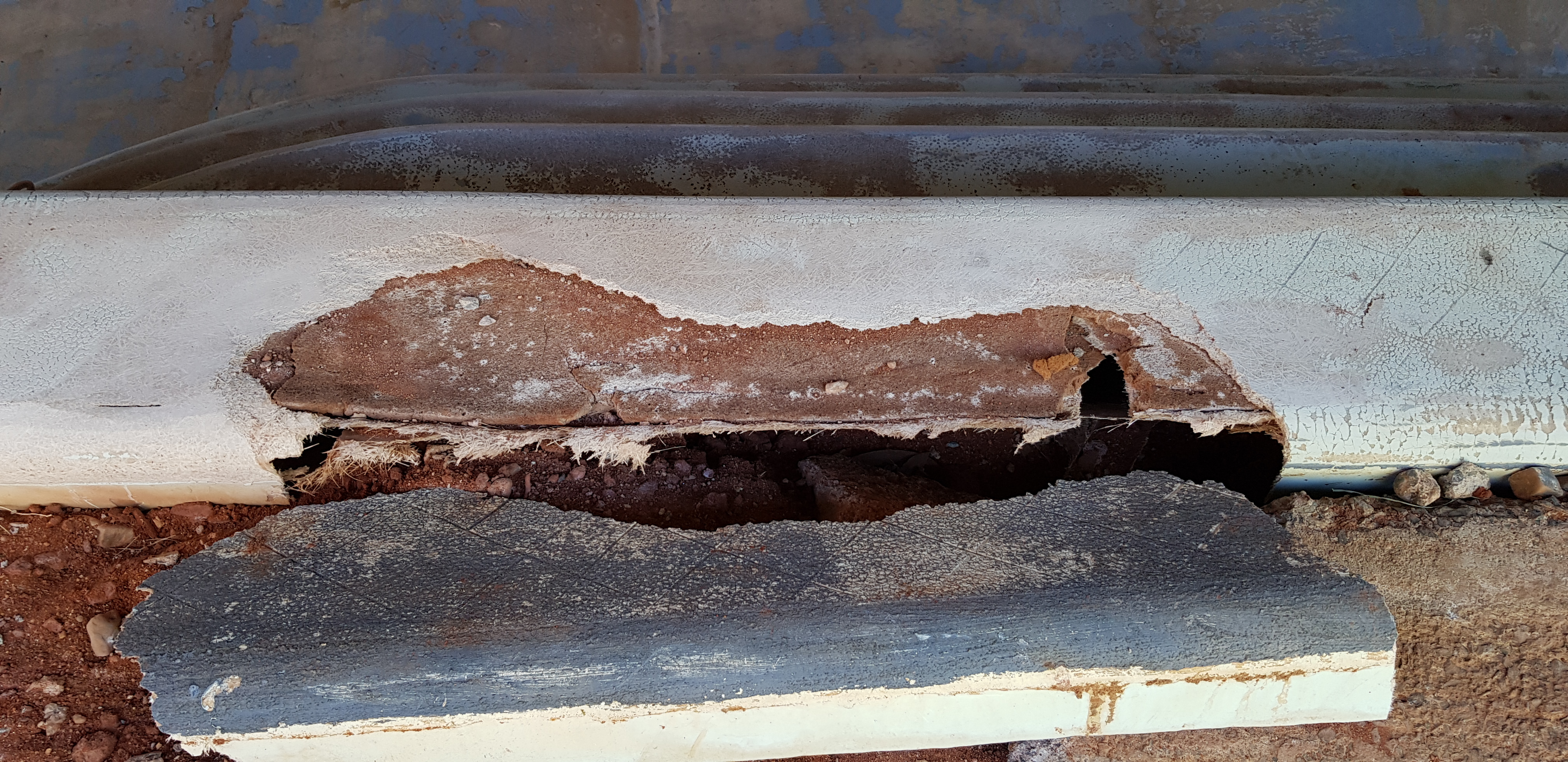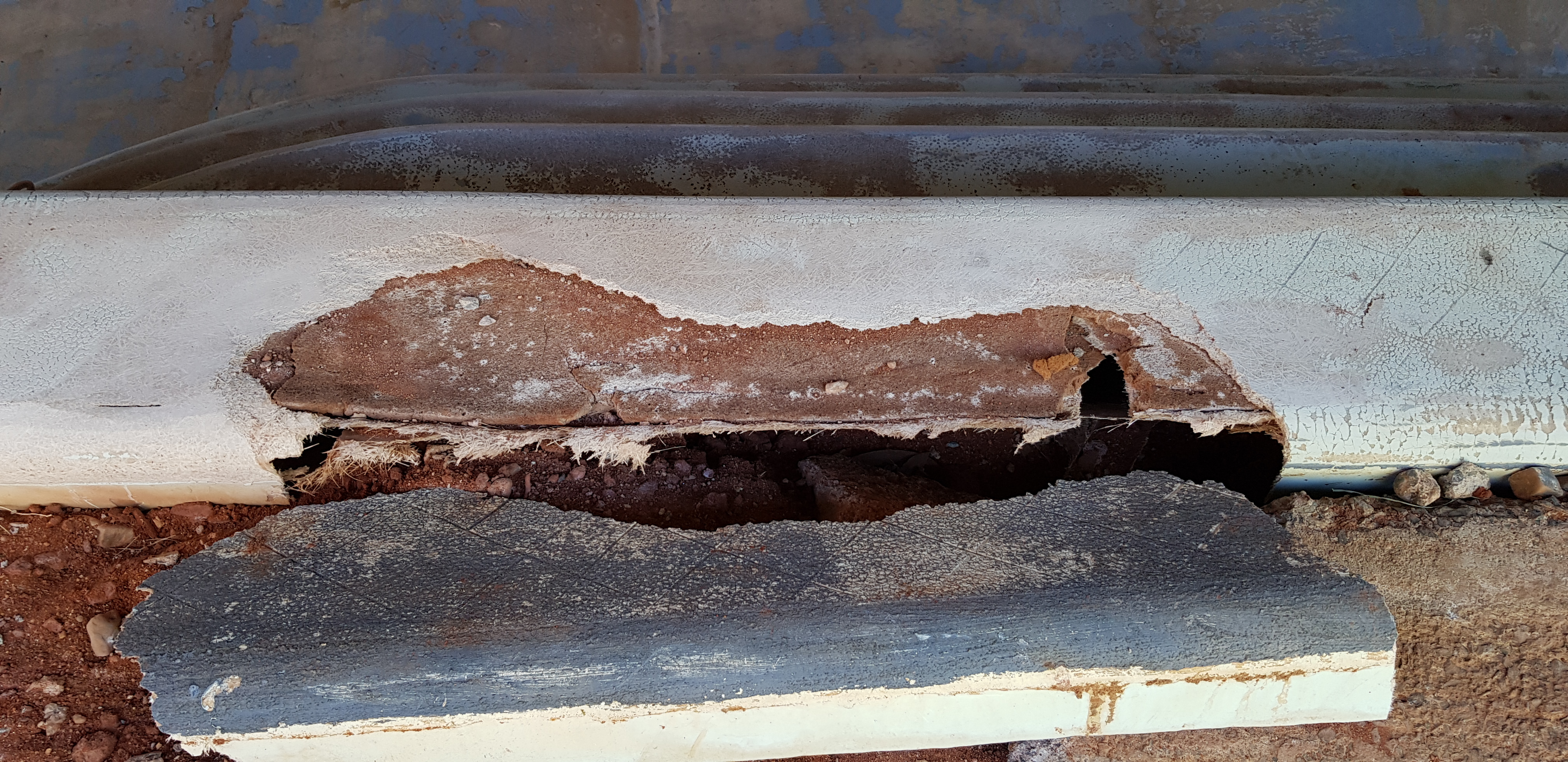 Structural damage
Has a storm or other event damaged the structure of your fibreglass pool? Structural damage can vary from broken edge beams, water table effected shells, bulges in the fibreglass shell to larger cracks that will need to be addressed quickly!
How can I repair structural damage to my pool?
It is not easy and certainly no DIY job! Most structural repairs require digging behind the pool walls. Which is why Perth Fibreglass Pools has invested in the correct machinery and the latest equipment to do the job right.
We will first make sure that further damage can not be caused to your pool, then our team of experts will repair your damaged pool to a high standard and have you back swimming within days.
Did you know that most structural repairs can be claimed through insurance?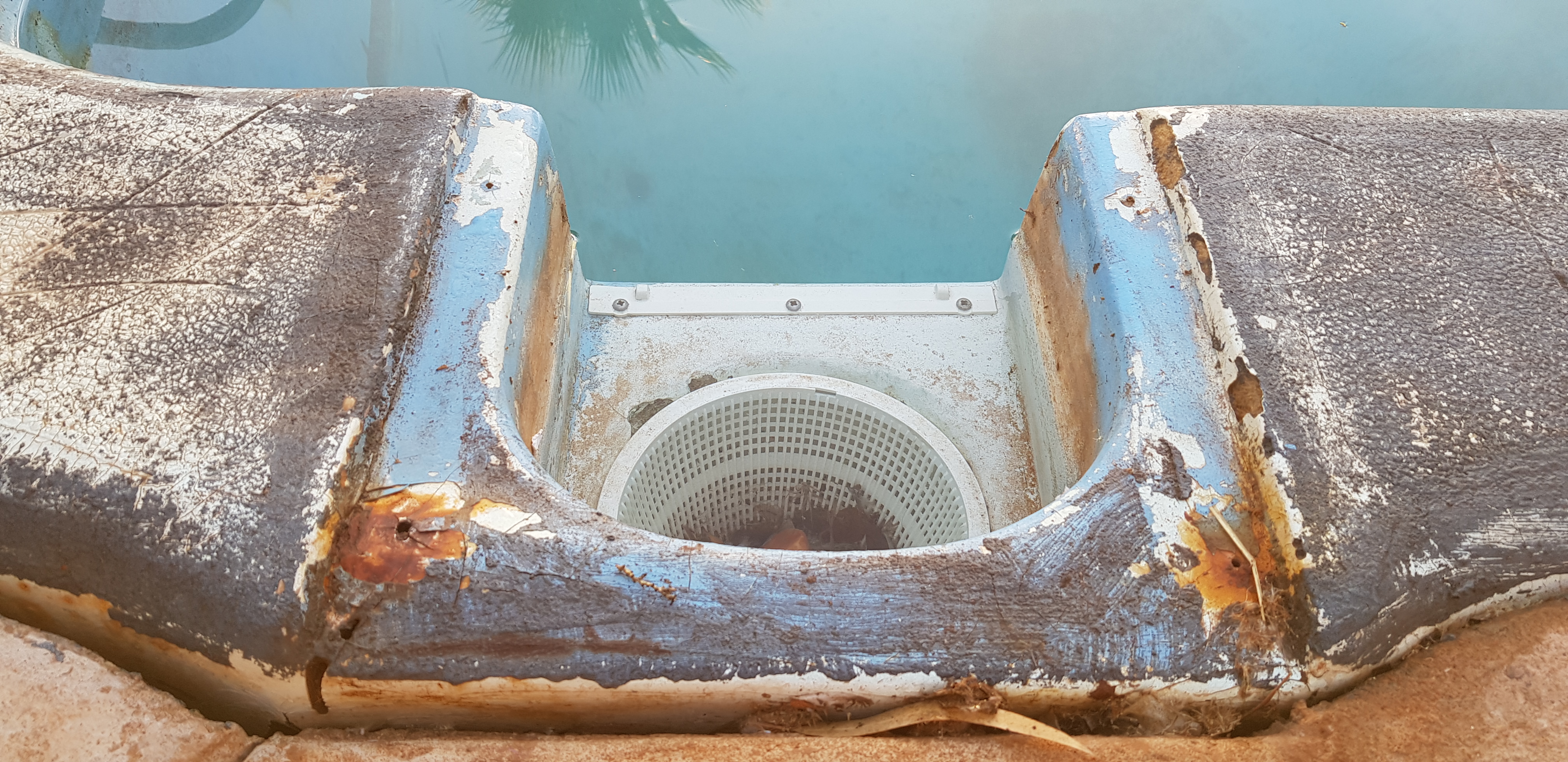 Identifying your pool problems
Upon arriving to your home, Nick and the team will conduct a complete pool inspection to make sure all of the components of your pool are in working order. This includes checking for:
Small cracks that pose a potential risk.
Larger cracks in known problem areas
Pump and filtration system.
Jets and skimmer box fittings.
We can inspect structural damage and provide a report for insurance companies.
Then the team can provide you with a complete approach to repairing any issues all at once.