Servicing the Pilbara area and Northern WA

Nick and the team spend 2-3 months of the year carrying out pool renovations in WA's North and particularly in the Pilbara towns of Karratha and Port Hedland.
Petra
2019-04-24T00:33:53+00:00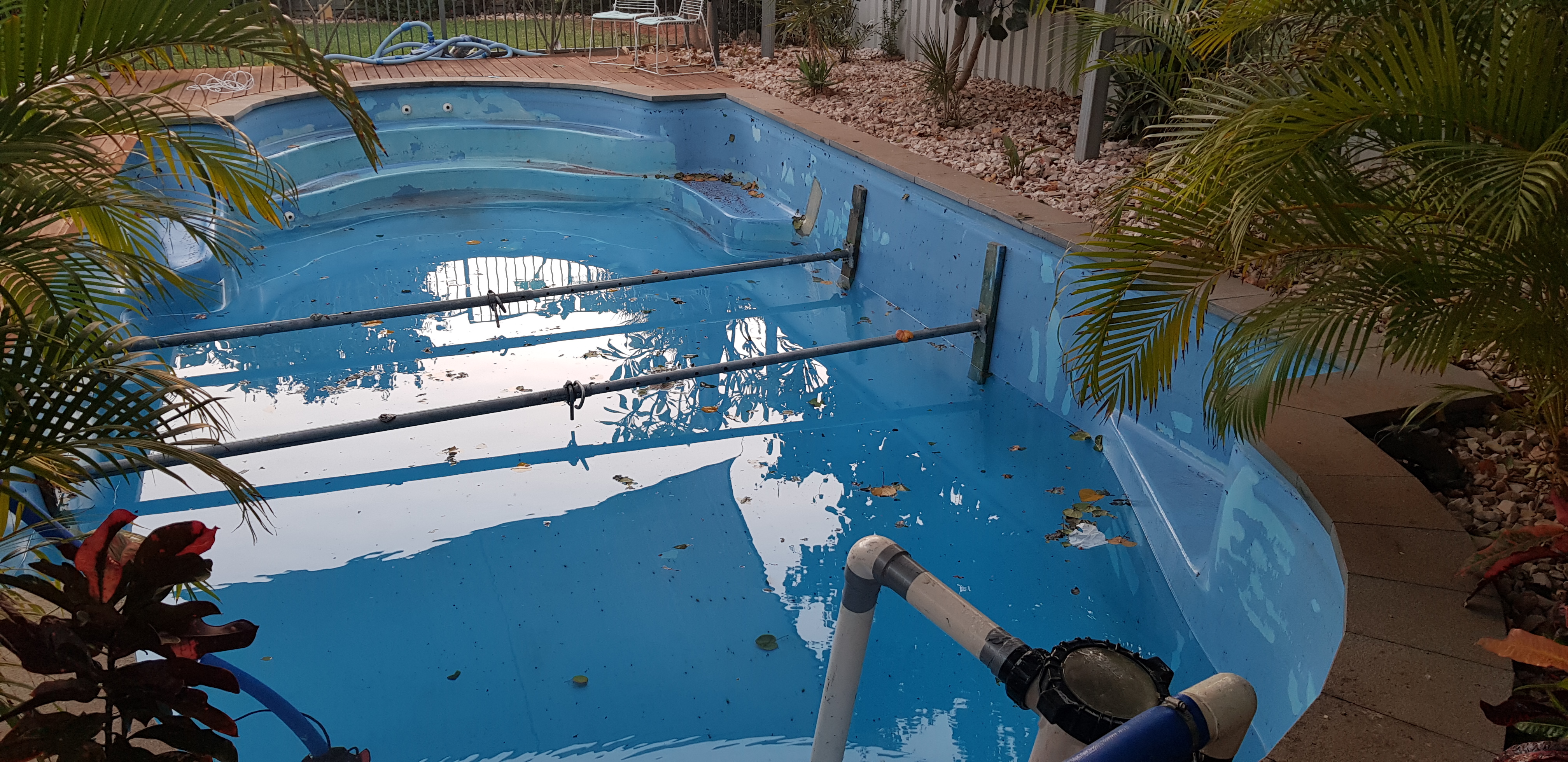 This fibreglass pool renovation in Karratha took the team less than 3 days to resurface. Again, the pool had previously been worked on by another company and the product had failed. Large flakes of paint had to be scraped/peeled off the surface as the surface had not been properly prepared.
Load More Posts