CONCRETE POOL RENOVATIONS
Why should I get my concrete pool renovated?
While concrete pools are great for designing the exact pool that you want, they require a lot of ongoing maintenance. As they age, concrete pools develop surface issues that can lead to cracks, leaks and difficulties managing the chemical levels of the water. It is widely known that the surface on a concrete pool doesn't last as long as fibreglass, and as a result need to be renovated, or resurfaced more often.
Here are just a few of the common problems with concrete pools:
Surface roughness
As concrete wears it becomes rough to the touch. Scrapes and scratches in your pool aren't exactly congruent with a relaxing pool day, and unfortunately, the older your concrete pool gets, the rougher the surface will become. Aslo you will start to notice that the surface has broken down and sand/grit from the surface has collected at the bottom of your pool and the filtration system.
Salt
Concrete surfaces are incredible susceptible to wear and tear, particularly when exposed to salt.
As saltwater pools grow in popularity, so too do the pool surface issues customers face. Be aware that if you are using a salt chlorine generator for your concrete pool, you'll need to resurface much sooner than you may have planned on.
Hollow / bubbly plaster work
Okay, so the surface of your concrete pool feels bubbly. This is the finishing render delaminating from the main structure of your pool. The hollow plaster work will sound drummy when tapped. Water has passed through and if ignored will cause further damage to your surface.
How is concrete pool resurfacing completed?
Here is a brief outline of the steps Perth Fibreglass Pools takes to resurface a concrete pool: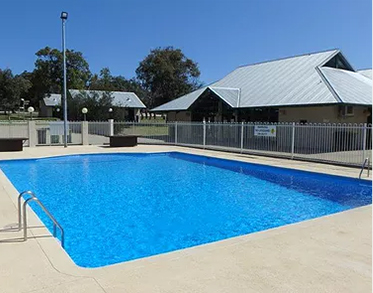 Preparation
At this stage the concrete/render surface of your pool is now ground back to achieve a perfect surface for the new layer. All hollow patches in the render, cracks and broken tile work is repaired and also sanded back. Next, we prepare the tiles, the surface area around jets, skimmer boxes, pool lights, steps and the top circumference of the pool.

Fill Coat Layer
A layer of FIBRETECH vinyl ester fill coat is applied to fill any small gaps between the fibreglass matting. This is also a great chemical barrier and an important primer ready for top coat.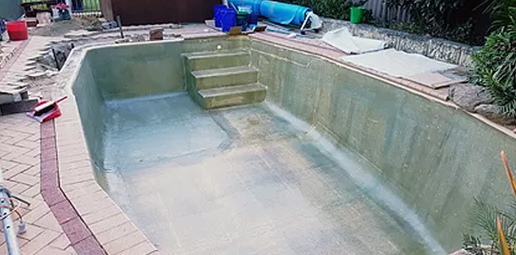 Fibreglass Layer
The matte layer of fibreglass is applied to the entire pool and adds strength, acting as a solid protective barrier from future osmosis and black spot. Our unique locking system ensures the new fibreglass layer remains bonded to the existing concrete shell for the duration of the pools life. ​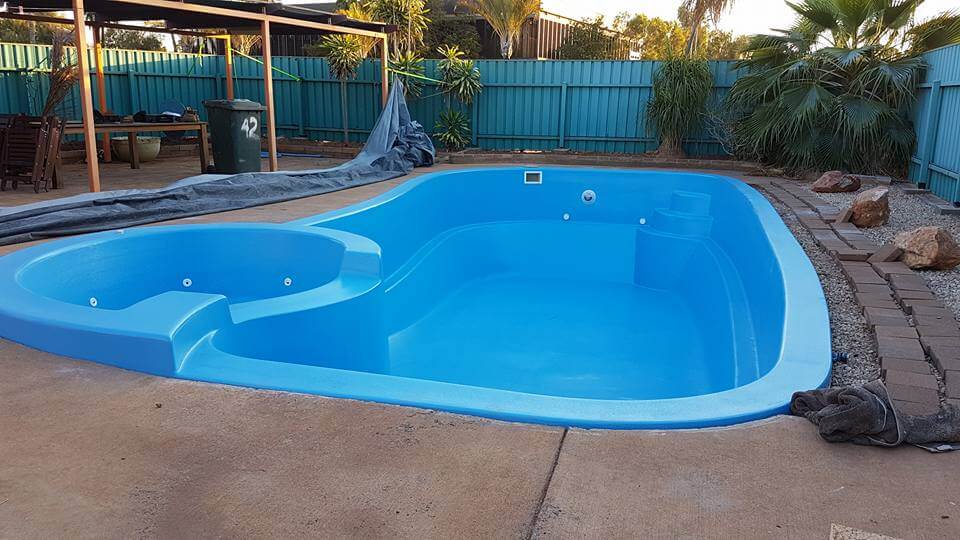 Final Prepations
We apply our unique non skid system to the steps and edge beams.
AQUAGUARD Finishing Top Coat
The Aquaguard coloured top coat is applied as the final layer
Finished
The team will give a final inspection of the pool and remove the tarps leaving you with a vibrant new pool surface that will rejuvenate your outdoor area for many years to come.
Why Choose Perth Fibreglass Pools for concrete pool renovations
Our team of passionate resurfacing specialists each have 10+ years experience in restoring old concrete pools. Before we look at resurfacing, we'll complete a full pool inspection and our repair team will correct and issues, including but not limited to major structural repairs, edge beam damage, pipework, cracks and even collapsed pools.
At Perth Fibreglass Pools, we are owner-operators.
What does this mean for you?
You can rest-assured that the person quoting your job is the same person who will work on and complete your new pool from design stage through to delivery.
So, if you have a concrete pool that needs a new lease on life, we're here to help. Let us restore your pool to the highest level so you can enjoy it for many more years to come.